Education environment is a space where children explore, learn, and grow. As a good study environment, functionality, ease of access, safety and beauty are all key elements in design that are critical to unleash the full potential of children. Corian® Design is dedicated in creating a warm welcoming and inspirational space to support learning and development of children without compromising hygiene and material performance.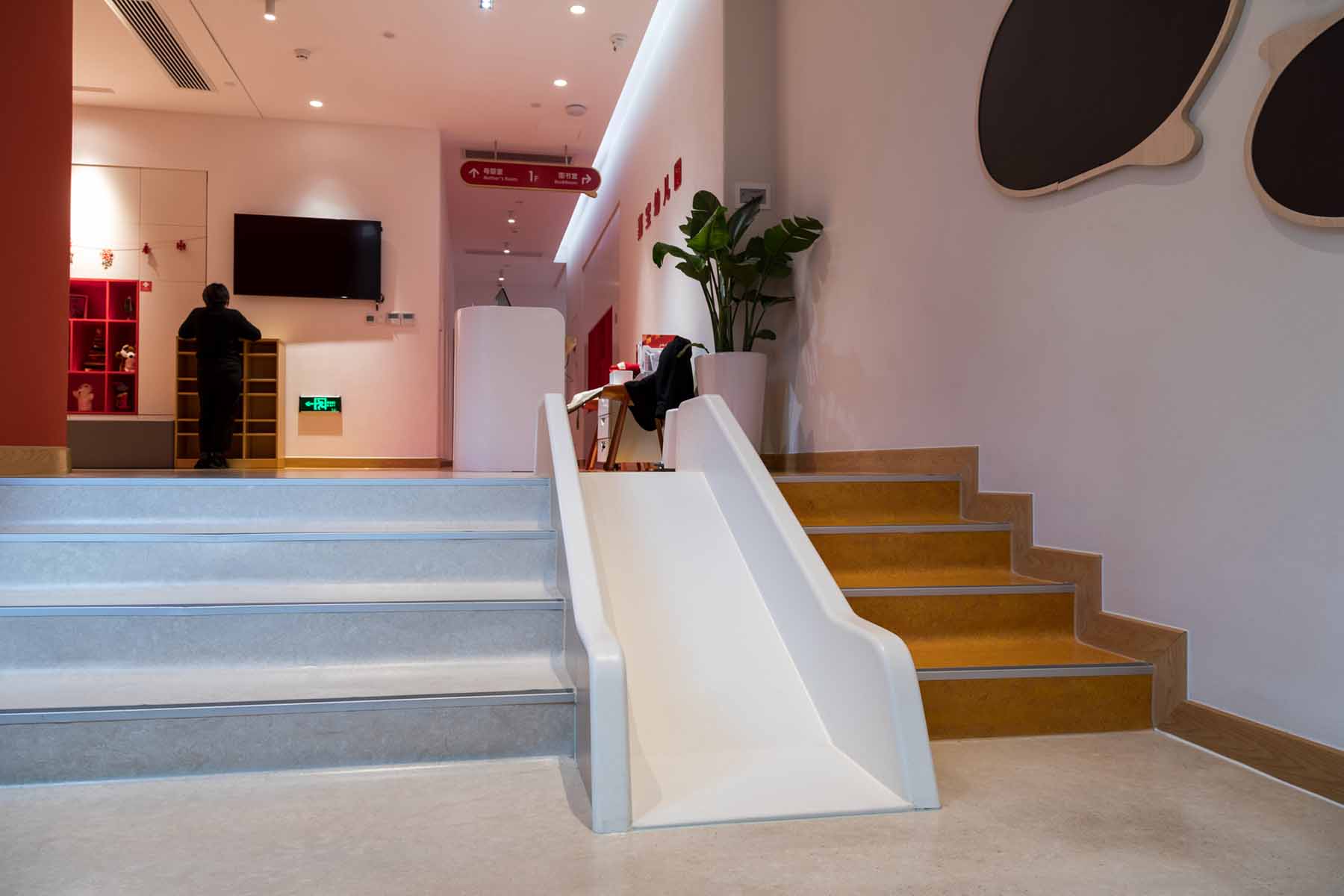 Customized slides by Corian® Solid Surface - creating a children friendly and safe space
Children are sensitive and more vulnerable to germ in the environment. Thus, maintaining the highest level of hygiene in the kindergarten becomes a key factor for a healthy space. Corian® Solid Surface has exceptional performance in hygiene and easy to maintain. The washroom area in the kindergarten uses Corian® Glacier White to seamless joint countertop with vertical wall. The design creates a warm and home-like environment which provides the highest level of sanitation that is essential to children.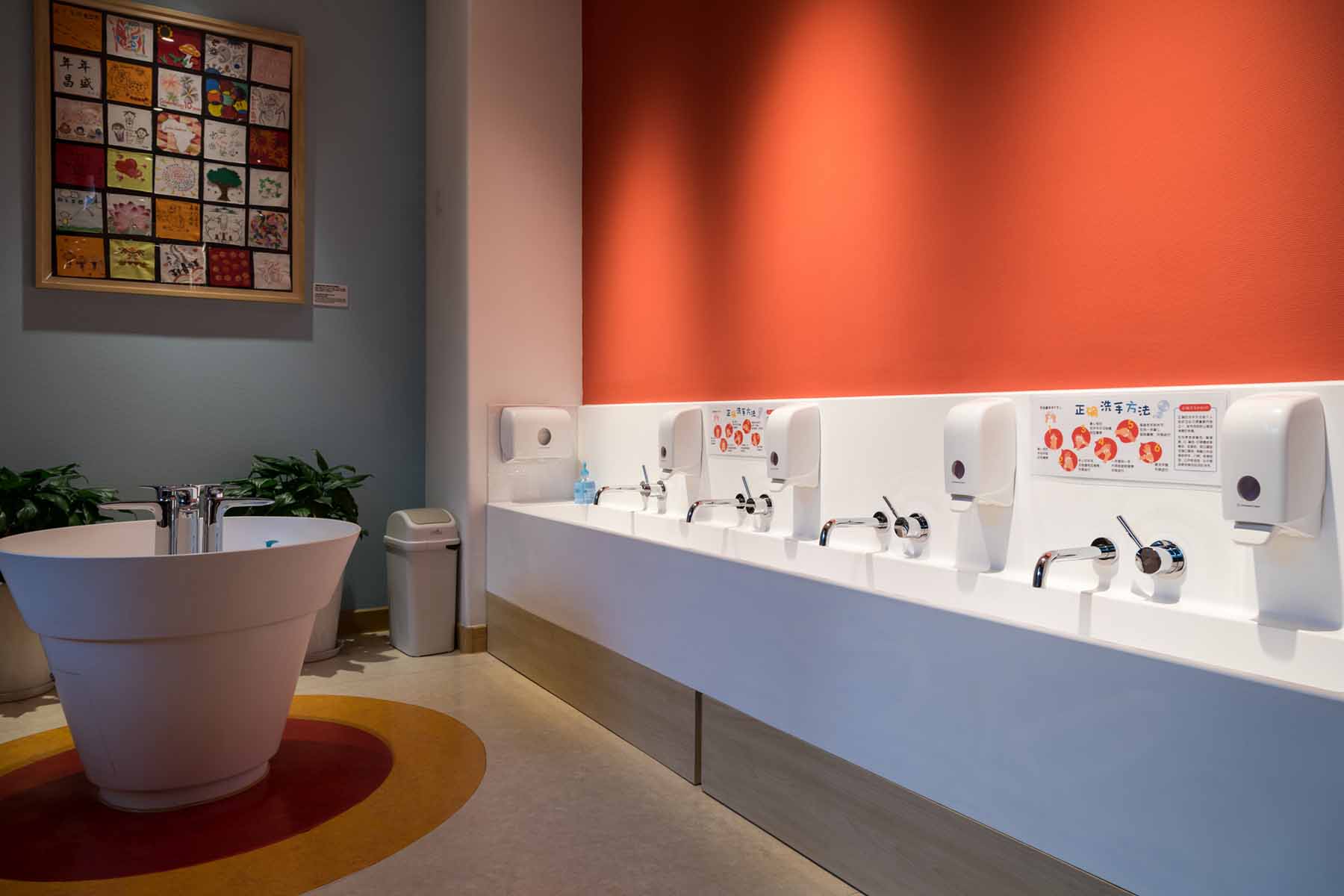 Integrated washbasin by Corian® Solid Surface Glacier White
Kindergarten is an important space where children begin their journey of explore, learn and gro. Shanghai Julia Gabriel Centre for Learning chooses Corian® solid surface as the main material as it meets the utmost requirement of design, performance, hygiene and healthy interaction in education space; enable children to interact and be inspired by the environment without worry.
More information about Shanghai Julia Gabriel Centre for Learning
Corian® Color(s): Corian® Solid Surface Glacier White
Applications: reception desk, slide, integrated basin and countertop
Design By: Shanghai Jin Lian Union Deco Engineering Co. Ltd.
Distributor & Fabrication: Shanghai Zizhijia Trade Development Co. Ltd.
Photography: Fang Yuan, copyright reserved by DuPontTM Corian®