Corian® Ideas for Design Innovation
Architects and designers all over the world value Corian® as a material that can transform their most ambitious visions into reality.
Design Ideas from Corian®
Architects and designers all over the world value Corian® as a material that can transform their most ambitious visions into reality.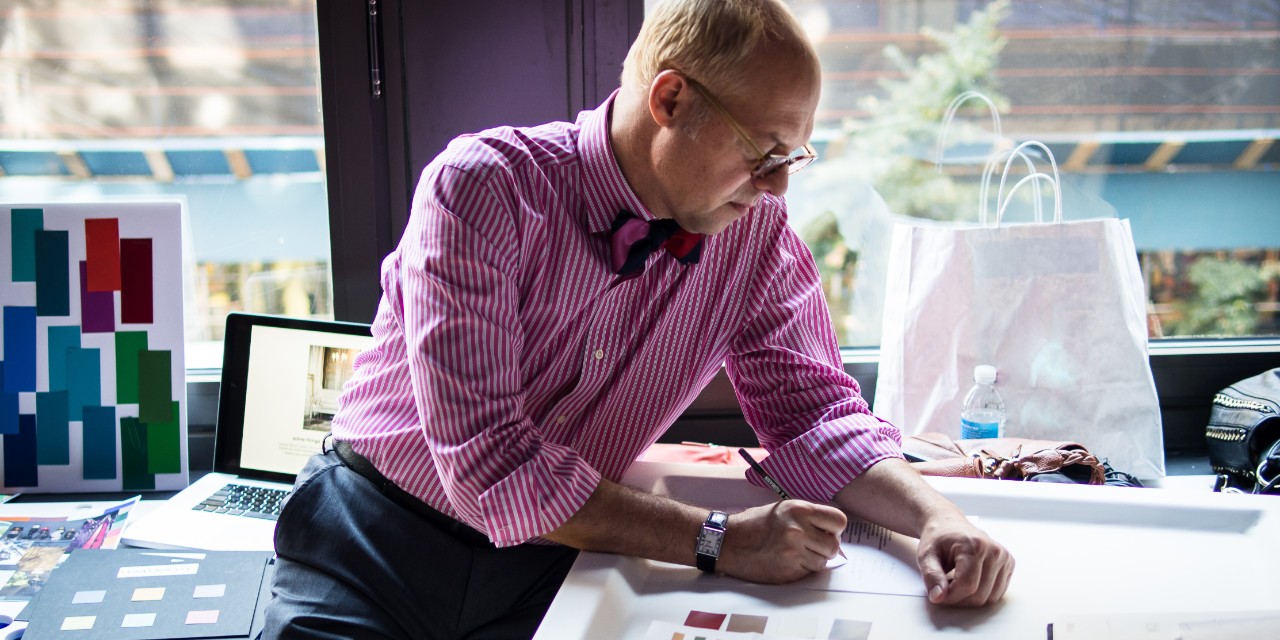 By exploiting the special qualities of Corian® — translucency, vibrancy of color, extraordinary thermoformability — creative innovators are coming up with ever more exciting ideas for incorporating this versatile material in today's cutting-edge designs. At Corian®, we are committed to working with architects and designers, collaborating to provide the creative community with dynamic, sustainable solutions for contemporary design.
Bright, bold, saturated solids, subtle whites and neutrals, pastels, earthy hues, blacks and moody darks, custom colors based on samples you provide — with Corian® your palette is whatever you want it to be. And many of the colors of Corian® are available with stunning effects: veining, translucency or various degrees of graining.
As desirable in interior design as they are in the natural world, undulating curves create dramatic, sensual style. They can soften an intimidating environment, or simply provide an ergonomically safe space. Flexible when heated, Corian® can be formed into many shapes, or worked like wood to give perfectly rounded edges. This gives designers the freedom to create innovative solutions for almost any design scenario.
When bathed in light, translucent Corian® conveys both radiance and depth, taking on an almost ethereal luminosity. Translucent colors are available in different thicknesses, to give designers added scope for experimentation.
Intricate designs can be engraved into Corian® to exact specifications using CNC machinery. And Corian® can be molded to create raised textures and patterns on its surface. These technologically advanced techniques enable designers to customize their design surfaces in ways never before possible.
Wall cladding with Corian® can transform your interior like no other material. Virtually seamless Corian® material creates a subtle, inviting backdrop for any environment — a "blank canvas" that can be customised using technologically advanced techniques — allowing designers to add character and communication to their wall cladding and vertical designs.
An exclusive line of multi-dimensional walls that are unlimited in scale and complexity. They are easily installed in wet rooms, kitchens, showers, and feature walls.
Many colors of Corian® have exceptional color stability, and its low moisture absorption and resistance to environmental pollutions, humidity, and freeze-thaw conditions mean Corian® solid surface remains sleek and homogenous wherever it is exposed to the elements.
Colorful or subdued, angular or curved, the virtually seamless lines of Corian® beguile the eye and its silky smoothness is a delight to the touch. Designers explore these sensuous qualities, combining Corian® with light to reveal the material's hidden depths. They have created tactile sculptures and intriguing design installations that engage and manipulate the senses, connecting with audiences the world over.
Using fiber optic technology, Corian® solid surface has been transformed into a screen through which light and movement are visible. Employing computer technology, Corian® has been used to integrate screens and controls to create multimedia systems for the home and specialized workstations in commercial environments.
Used on a large scale, Corian® has a classic look and imposing presence, reminiscent of marble or ancient stone. Its smooth lines and block-like solidity lend Corian® to monolithic structures such as pillars, walls, or abstract sculptures. Joint Adhesive by DuPont bonds Corian® with inconspicuous seams, creating a smooth surface and allowing the creation of large areas that appear to have been fashioned from a single piece.
No material is an island, and it's often the combination of materials that distinguishes a memorable design. Corian® works with a wide range of other materials, both visually and practically. It is a natural partner for any metal, wood, glass, or natural stone, and is as comfortable in the background of your design as it is commanding in the spotlight.
Training and Continuing Education for the Design Community
Training and Continuing Education. At Corian® there is nothing we enjoy more than collaborating with architects and designers.
We want to help you do your very best work when you use our surfacing materials in your projects. That's why continuing education is always a vital part of our design community outreach efforts. Our instructors are there to help you exploit the full creative potential of these remarkable surfacing solutions.
What do you want to study?
For more information on our courses, or to suggest topics for an upcoming course or seminar, please contact us .