Multi-Dimensional Wall Systems by M.R. Walls
Designer Mario Romano along with Corian® Design offers an exclusive line of multi-dimensional walls carved and textured unlike anything you have seen before!
Designer Mario Romano, with Corian® Design offers exclusive multi-dimensional, accent walls carved and textured to elevate any space. With a wide array of textures and patterns it is an interior designer favorite.
Unlike other materials such as tile, brick walls, wall murals or print, M.R. Walls combines the thermoformability, virtually seamless appearance, ease of backlight & unmatched durability of Corian® Solid Surface with unique, high-design aesthetics. These designs create the perfect accent and textured wall for any space.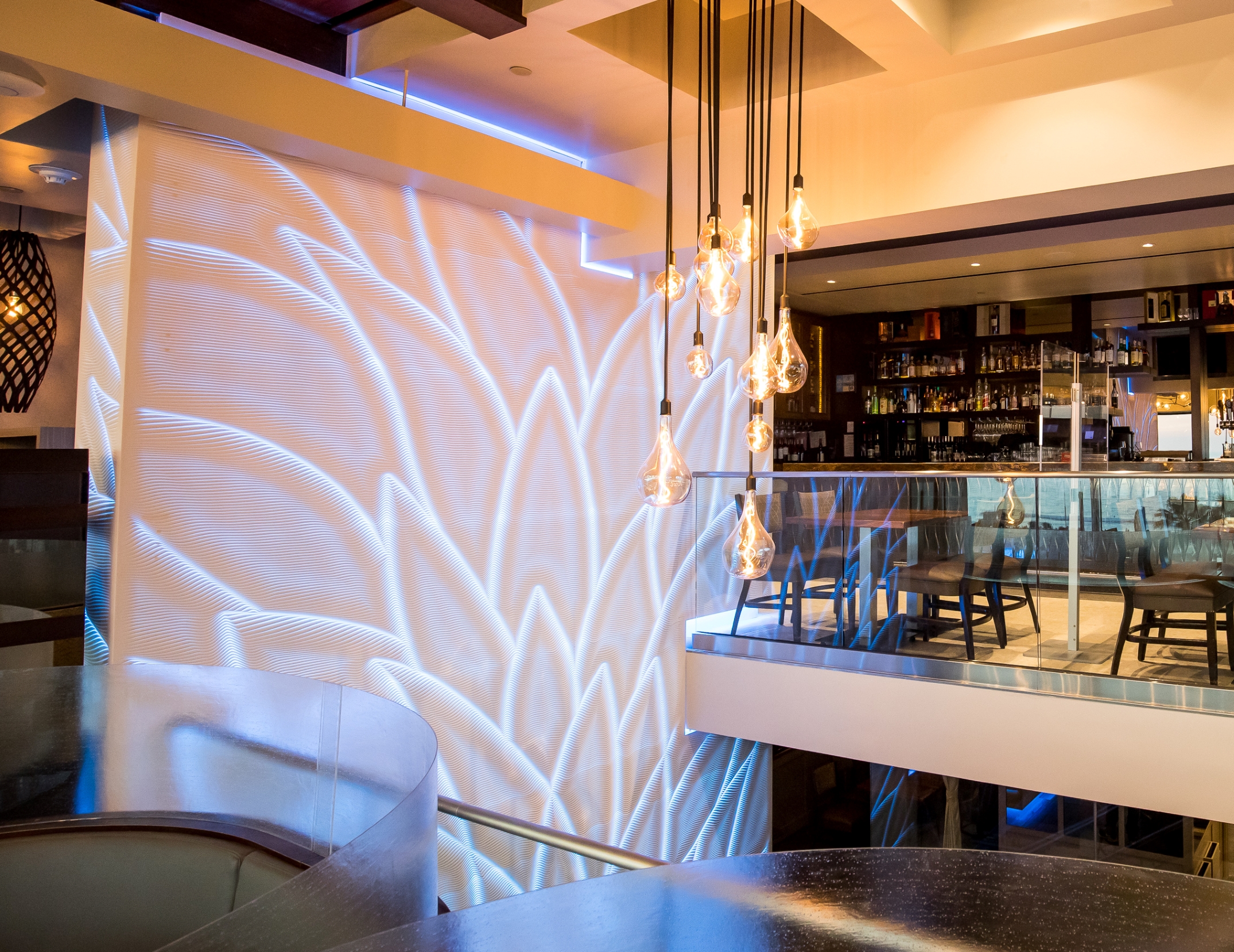 Each wall is crafted to your specific dimensions at the MR Walls studio in Santa Monica then delivered and assembled on-site without any visible seams. Bonded together with matching adhesive, the walls are impervious to mold, virus, and bacteria. They are completely waterproof and offer a finished solution in one step. No painting, No sanding. No grout. Simply bond the pieces together and attach to drywall with silicone.
M.R. Walls are inspired by Mario's love of nature – undulations in sand, butterfly's wings, ocean waves – all are captured in his unique designs. With an extensive design library, choose one of Mario's inspired wall creations or create a pattern unique to your design. Design walls without limits and start your next project today!
Contact M.R. Walls to explore your design possibilities
Already installed in numerous high-end homes in Los Angeles, M.R. Walls is an innovative design solution manufactured using the latest in technology. Installed by local carpenters, Corian® fabricators, or tile subs with online support, the wall system enables the beauty of complexity to be experienced, touched and even showered in.

View the Video below to see how easy assembling M.R. Walls can be!