The Corian® Brand marks its 50th Year with Whole New Look and Business Vision
Corian® Design Invites a Whole New Generation to "Make Their Space"
August 2, 2017 - The Corian® Brand has a whole new look, a whole new way of expressing brand beliefs and most importantly a new range of products and aesthetics that invite consumers to meet the Corian® they never knew. Corian® Design is celebrating the role that surfaces play as the unsung heroes in the realm of design and their ability to transform a space into an environment that is truly unique to the tastes and needs of the individual with the "Corian® Design – Make Your Space™" positioning.
"As a mainstay material in the home and commercial design community, Corian® has been making spaces more beautiful, unique and functional for 50 years," said Julie Eaton, global business director for the Corian® Brand of products. "We've most recently put Corian® Design front and center in venues such as Milan Design Week, Design Shanghai and NYCxDesign," said Eaton. We are looking to mobilize these experiences and our new innovations into a movement that takes our presence in the design industry to a new level and introduces an evolved Corian® to a new generation of consumers," added Eaton.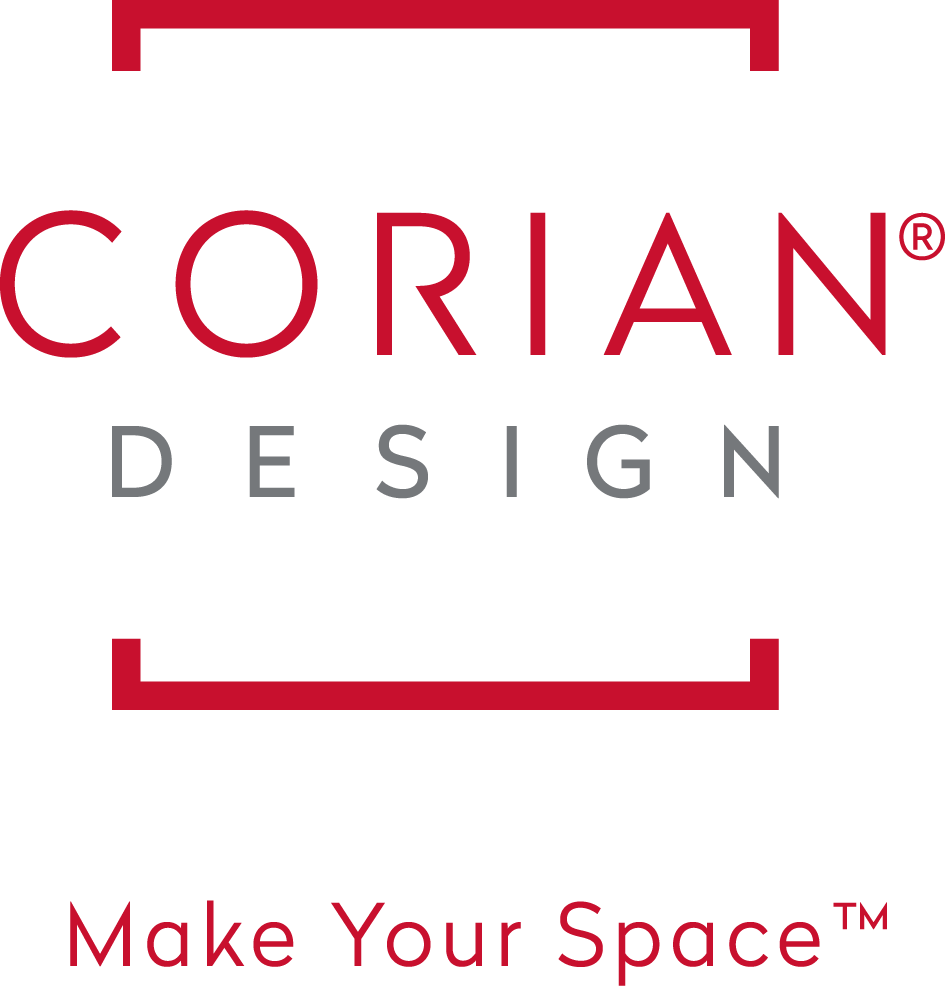 The Corian® Brand marks its 50th Year with Whole New Look and Business Vision represented by the new logo "Corian® Design - Make Your Space™", which is being introduced globally in the second half of 2017
In addition to having over 230 aesthetics and various functionalities to personalize your space with, earlier this year the brand announced the largest new collection of colors in their 50-year history with Prima, Onyx, Concrete and Pietra Collections. Inviting customers to experience Corian® as they never have before with innovative colors and aesthetics that take design a bold step forward.
The new logo for "Corian® Design - Make Your Space™" offers a renewed and clean take on the visual identify for the Corian® Design Brand. Each element of the new brand identity is functional to the communication of the high potential Corian® Design, including the brackets, a new element in the logo which symbolizes the ability transform any interior or external space through Corian® Design. It's an exciting time for Corian® Design as the brand and business vision positions for a future with a more experiential and connected customer experience through the world of design.
About Corian® (www.corian.com) - First created as a high performance material for kitchen and bathroom worksurfaces, Corian® is now - thanks to its unique combination of functionality, versatility and beauty - a leading global brand in advanced surfacing solutions for interior design and architecture. Over the years, Corian® has emerged as an exceptional design tool for every application one can imagine. Kitchens, bathrooms, lighting, furnishing, facades, seating, radiators, home automation, touch control surfaces: today, Corian® can be found almost everywhere in commercial, residential and public space applications.
To learn more about Corian®:
corian.com / facebook.com/CorianDesign / instagram.com/CorianDesign
twitter.com//CorianDesign / youtube.com/CorianDesign / pinterest.com/coriandesign/
About DuPont – DuPont has been bringing world-class science and engineering to the global marketplace in the form of innovative products, materials, and services since 1802. The company believes that by collaborating with customers, governments, NGOs, and thought leaders we can help find solutions to such global challenges as providing enough healthy food for people everywhere, decreasing dependence on fossil fuels, and protecting life and the environment.