Corian® Design, A Sustainable Choice
Sustainable Design that allows you to leave a big footprint on the design world, not the environment.
Sustainability in the Building Industry is an evolving concept, including environmental and social aspects as well as health and wellbeing, underlying the livability aspect of a building as a key factor. At DuPont we help communities create, protect, and beautify enduring environments for people to live, work and play.
With its wide portfolio of innovative surfacing solutions, Corian® Design is offering architects and designers an array of sustainable materials allowing for creation of attractive, safe and on-trend interiors, still preserving the environment.
At Corian® Design, we're always focused on providing innovative and sustainable solutions, helping you to make the best decisions and enabling you to gain points toward the highest level of certification in sustainable building rating systems.
Environmental and Hygienic Performance
Corian® Solid Surface has received varous important independent certifications for environmental performance, such as GreenGuard®, NAHB North American Builders Association, and SCS Scientific Certification Systems.
Its hygienic performance has also been certified by prestigious independent institutions like NSF International. Corian®® Solid Surface is NSF/ANSI Standard 51 Certified for food contact, the highest level, for all food types in commercial food preparation.
You can access the relevant document by clicking on the logo below.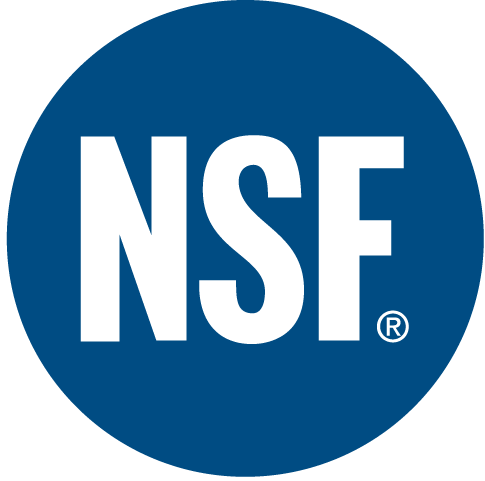 Recycled Content, The Scientific Certification Systems (SCS)
Corian® ® Solid Surface pre-consumer waste is recycled into new products, eliminating landfill since 2011. A selection of our colors contains at least 6% and as much as 20% of recycled material and is certified by Scientific Certification Systems (SCS) for stated recycled content.
You can access the relevant document by clicking on the logo below.
Durable, Renewable Surfaces
Corian® Solid Surface can easily be repaired or renewed. However, should you want to redesign, Corian® Solid Surface can easily be reworked to adapted to a new worktop layout or repurposed into new products.
Improvement in industrial processes
DuPont continually improves the industrial processes to manufacture Corian® Solid Surface by choosing raw materials, suppliers, and packaging responsibly, using pigments free of heavy metals, toxins, reducing waste generation in manufacturing, and recycling scrap and off-specs into new product applications.
Sustainable Building Rating Systems
As a member of many environmental organizations, DuPont is working in partnership with other industry leaders to create a more sustainable world. DuPont has been a member of U.S. Green Building Council since 1999.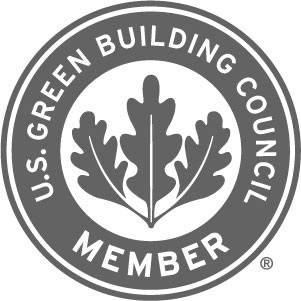 Earn Certification Points
Our Corian®®Solid Surface offers high performance and environmental benefits that may help your project earn LEED® certification points under the USGBC LEED® Building Rating System, The International WELL Building Institute™ WELL Standard™ and others, like International Living Future Institute™ Living Building Challenge 4.0, Breeam, Green Building Initiative, Greenglobes.
Indoor air quality as well as material declaration and transparency documents are available to support credit submissions.
NGBS Green Certification Home Innovation
The National Green Building Standard™ (NGBS) certification provides independent, third-party verification that a home, apartment building, or land development is designed and built to achieve high performance in six key areas: Site Design, Resource Efficiency, Water Efficiency, Energy Efficiency, Indoor Environmental Quality, and Building Operation & Maintenance.
Our Corian® Solid Surface products are NGBS Green Certified and eligible for points toward certification of your projects. When installed properly, Corian® Solid Surface make the certification process more straightforward and streamlined for builders, remodelers, and accredited green verifiers.
You can access the relevant document by clicking on the logo below.

Easy-to-Clean, Low VOC Emission Surfaces that Help Keep People Healthy
Corian® Solid Surface is non-porous and does not promote the growth of mold (verified Mold Resistant per UL 2824) and mildew when properly cleaned that makes it an ideal choice for schools and food preparation facilities.
Corian® Solid Surface meets or exceed current emissions guidelines* for volatile organic compounds (VOCs), hazardous air pollutants (HAPs) and are GREENGUARD Indoor Air Quality Certified®. In addition, Corian® Solid Surface is nontoxic and nonallergenic to humans and is free of heavy metals and comply with the EU Directive 2002/95EC on the Restriction of Hazardous Substances (RoHS).
You can access the relevant documents by clicking on the logo below. You can also access them on UL Spot.
Health Product Declaration (HPD), The building industry's leading open standard
The Health Product Declaration (HPD) Open Standard provides for the disclosure of product contents and potential associated human and environmental health hazards. The HPD Open Standard was created and is supported by the Health Product Declaration Collaborative (the HPD Collaborative), a customer-led organization composed of stakeholders throughout the building industry that is committed to the continuous improvement of building products through transparency, openness, and innovation throughout the product supply chain.
Corian® Solid Surface meets HPD Open Standard specifications.
Find our Health Product Declarations (HPDs) certifications in our Technical Documents Section.
Environmental Product Declaration (EPD)
EPD (Environmental Product Declaration) is an independently verified and registered document used in green building certification to support building life-cycle impact reduction and building product disclosure and optimization.
Corian® ® Solid Surface Environmental Product Declaration (EPD) represents an analysis that communicates transparent and comparable information about the cradle-to-grave life-cycle environmental impact of our products. Our EPD is in accordance with ISO 14025 and has been third party verified by UL.
Find our Environmental Product Declaration (EPD) here or access them on UL Spot.
ILFI Declare, Red List Free
ILFI Declare is an ingredients label for building products paired with an online database of healthy materials for building project specifications. It allows manufacturers of ecologically sound products to demonstrate market leadership in the growing movement toward product transparency and health in the built environment and provides them an expanded point of entry into the world's most groundbreaking sustainable building projects.
Living Building Challenge (LBC) Red List Free certifies that Corian® Solid Surface product ingredients and residuals do not contain any Red List chemicals. They have been shown on the Declare label to meet the requirements of the Living Building Challenge Red List Imperative.
You can access the relevant document by clicking on the logo below.
All Certificates described in this document can be found in our Sustainability & Certification section in our download area.
Corian® Solid Surface certifications can also be found on the building materials libraries, like UL Spot and mindful materials.