An Environmentally Friendly Choice
Sustainable Design that allows you to leave a big footprint on the design world, not the environment.
Corian® Solid Surface has low VOC (Volatile Organic Compounds) content, and have proven to be extremely safe as surfacing materials for over 50 years, with minimal impact on indoor air quality.
In addition, these nonporous surfaces do not promote the growth of mold and mildew when properly cleaned, making them ideal choices for healthcare and food preparation facilities, schools, offices and homes for use in countertops, wall cladding, sinks and a wide variety of other applications. At Corian® Design, we are always working with designers and architects to discover sustainable new building solutions for a greener tomorrow.
Durable, Renewable
Corian® Solid Surface can easily be repaired and renewed, thus minimizing the desire or need to replace and dispose of it. However, should you want to redesign, Corian® Solid Surface can be removed, re-cut and either reinstalled or reworked into new products.
Sustainability, Technically Speaking
Corian® Solid Surfaces has received important independent certification for their environmental performance (such as GreenGuard®, NAHB North American Builders Association, Scientific Certification Systems). Their hygienic performance has also been certified by prestigious independent institutions (for example, by NSF International, The Royal Institute of Public Health and LGA QualiTest).
Corian® Solid Surface is NSF/ANSI Standard 51 Certified for food contact, the highest level, for all food types in commercial food preparation.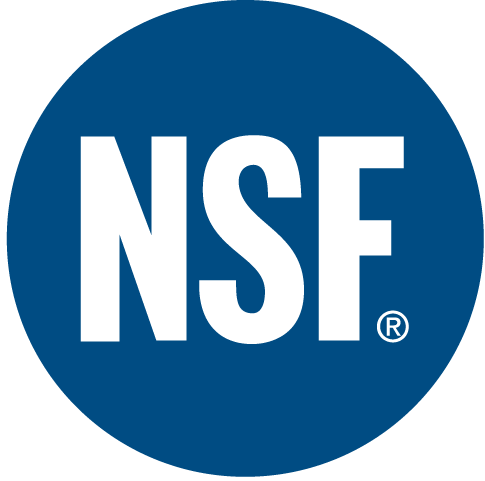 Improvement in industrial processes
DuPont continues to improve the industrial processes of Corian® Solid Surface by choosing raw materials, suppliers and packaging responsibly, using pigments free of heavy metals, toxic or carcinogenic ingredients, reducing waste generation in manufacturing, and recycling scrap and off-spec Corian® Solid Surface in new product applications.
Earn LEED® Certification Points
As a member of many environmental organizations, DuPont is working in partnership with other industry leaders to create a more sustainable world.
Corian® Solid Surface offers high performance and environmental benefits that may help your project earn LEED® certification points under the LEED® Building Rating System™ developed by the U.S. Green Building Council (USGBC), which we are members of. For more information, please see Contributing to Sustainable Design and LEED®.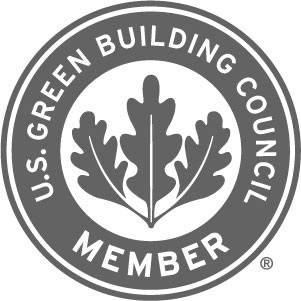 The Scientific Certification Systems
Corian® Solid Surface is certified by Scientific Certification Systems (SCS) for stated recycled content. Certain colors contain at least 6% and as much as 20% pre-consumer recycled material.

NGBS Green Certification


Easy-to-Clean Surfaces that Help Keep People Healthy
Corian® Solid Surface is non-porous and does not promote the growth of mold and mildew when properly cleaned that makes it an ideal choice for schools and food preparation facilities. All colors of Corian® Solid Surface are NSF/ANSI 51 Certified for food contact. And they meet the certification standards of GREENGUARD Gold.
Low-VOC Emission Standards DuPont
Corian® Solid Surface meets or exceed current emissions guidelines* for volatile organic compounds (VOCs), hazardous air pollutants (HAPs) and are GREENGUARD Indoor Air Quality Certified®. Plus Corian® Solid Surface is nontoxic and nonallergenic to humans. Corian® surfaces are free of heavy metals and comply with the EU Directive 2002/95EC on the Restriction of Hazardous Substances (RoHS).
• Find our GREENGUARD certifications in our Technical Documents Section or access them on UL Spot.
*Low-VOC emission standards have been established by the following organizations:
IARC (International Agency for Research on Cancer)
NTP (National Toxicology Program)
OSHA (Occupational Safety & Health Administration)
NIOSH (National Institute for Occupational Safety and Health)
ACGIH (American Conference of Governmental Industrial Hygienists)
CA Prop. 65 (California Safe Drinking Water and Toxic Enforcement Act of 1986, better known by its original name of Proposition 65).
CA OEHHA (California Office of Environmental Health Hazard Assessment)
NAAQS (U.S. Environmental Protection Agency (EPA) National Ambient Air Quality Standards)
HPD: The building industry's leading open standard
The HPD Open Standard is a standard specification – composed of a format and instructions – for the accurate, reliable and consistent reporting of product contents and associated health information, for products used in the built environment.
Environmental Product Declaration (EPD)
An Environmental Product Declaration (EPD) is an independently verified and registered document that communicates transparent and comparable information about the life-cycle environmental impact of products. Our EPD in accordance with ISO 14025 which has been verfied by UL.
Declare. The Nutrition Label for Products
A Declare Label Answers Three Questions:
Where does a product come from?
What is it made of?
Where does it go at the end of its life?
Declare is a transparency platform and product database that is changing the materials marketplace.